You have used these a lot in your life. From restaurant self ordering system Malaysia to temperature kiosks, you most likely move on without thinking much about it. Kiosks are a part of normalcy in most of today's society that has long accepted the techno-riddled timeline, though thankfully not to the point of borderline sci-fi dystopia. Yet?
Kiosks had come a long way from being the first vending machines in the 1880s to the first ATMs in the 1960s, which set up the blueprint of how kiosks should be: automated and convenient self servicing booths. Today there are several types that you would likely see in public, most likely outdoors or in malls.
Self service kiosks
Besides the self ordering systems in restaurants like McDonald's and KFC, these kiosks are also available in other establishments such as cinemas and train stations to buy your tickets without the reliance of human counters. They are the solutions to a couple of problems: slow transactions and long queues. Another use for a self service kiosk is as a sign in device in offices. This device may have an RFID scanner to scan your employee card or a QR code reader for visitors. 
Informational kiosks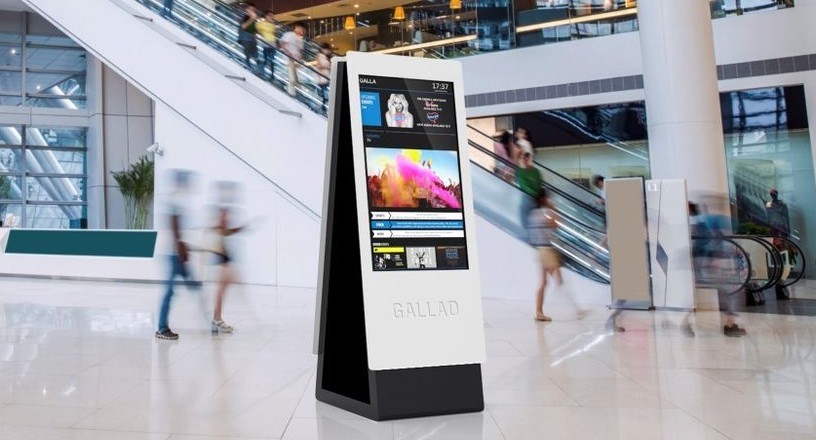 These kiosks provide information to users, whether it is a mall directory or a tourist related information. They can be either interactive, where you can navigate different points to find your desired info, or non-interactive, where only the relevant information is shown and nothing else. 
Healthcare kiosks
Healthcare kiosks mainly allow you as a patient to check in for appointments, accept bill payment methods and keep patient records. Some kiosks also have features that carry out blood pressure or other non-invasive tests and relay the results to the doctors. Educational videos about medical problems and treatments may also be included.
Although healthcare kiosks can reduce medical costs by cutting down paperwork and eliminating some clerical staff positions, one criticism that they face is the question of patients' confidentiality.
Internet kiosks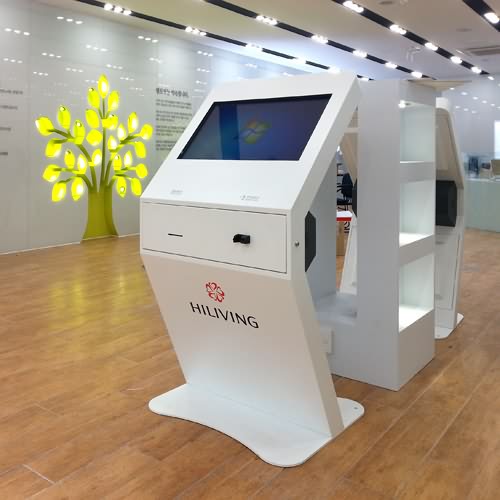 Often set in places such as hotel reception lobbies or public waiting areas, you can surf the internet in one of the terminals for a fee before being locked out upon the expiration of your paid time. An additional fee is required to continue.
Photo kiosks
Although not as common as today, they were popular in the 80s and 90s. You may have seen this as a child in either reality or on the screen, whether from a TV show or movie. For a small fee, you go in and let the booth snap three to four photographs of yourself before waiting for the photos to be processed and ejected. 
There are also automatic variants where you can develop and print your own photos from DVDs, portable hard drives and USB memory sticks. 
Wayfinding kiosks
Wayfinding kiosks are the modern mall directories, you have likely used them a lot of times to find your way. You can navigate different floors and shop categories to find your destination, such as a restaurant on the top, sixth floor. This can also be present in large workspaces when visitors and employees want to find they ways without seeing a human receptionist.